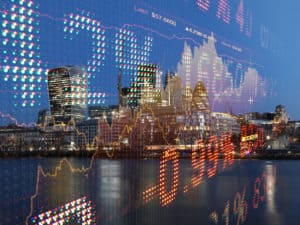 Appital has secured a £2.5 million investment from Fontline Ventures and other capital markets angel investors as it looks to automate bookbuilding and deal distribution processes.   
The funds will accelerate development of the firm's technology, integration with market institutions and technology vendors, and allow it to expand its team of engineers to support its strategy.   
Appital's trading platform aims to provide the buy-side with greater exposure to deal flow, which can be in excess of five days average daily volume, and interact with similar institution in liquidity formation.  
Several major global asset managers are participating in Appital's beta programme and others are engaging with the firm on its technology. Its infrastructure can integrate into order and execution management system workflows for increased control over bookbuilding, allocation and distribution processes.   
"Appital is an innovative company which has the potential to solve inefficiencies in accessing significant volume in less liquid securities. What's more, the platform gives the buy-side greater control and transparency over their bookbuilding process," Richard Worrell, head of EMEA equity trading at Janus Henderson, commented.   
The investment follows Appital's recent partnership with the London Stock Exchange Group's Turquoise trading venue to launch bookbuilding technology for the buy-side.   
As part of the agreement, the buy-side will gain access to liquidity sourced on Appital's platform and a single point of access for deal execution via the Turquoise venue, with straight through processing to its network of settlement venues.    
"We enable buy-side firms to radically rethink their approach to interacting with the market, gain exposure to deal flow opportunities they have not been able to access before, and proactively drive liquidity in the market," added Mark Badyra, CEO of Appital.