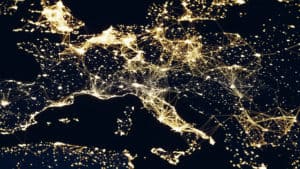 Instinet is set to be the first executing broker on the equity capital marketplace and bookbuilding platform Appital ahead of its launch into Europe later this year.
Through the collaboration, any flow formed and negotiated on the Appital platform by asset managers can be executed via Instinet.
Appital is due to launch in Europe later this year and aims to give buy-side users access to deal flow they might not have previously been able to, allowing institutional investors to execute large orders in pan-European hard to trade stocks by "unlocking" latent liquidity.
The platform has also partnered with the London Stock Exchange Group (LSEG)'s Turquoise to give users access to straight-through-processing (STP) access to around 20 settlement venues and integrated FlexTrade's execution management system.
"Embracing new technologies and finding new and innovative ways for our buy-side clients to access hard to find liquidity are core elements of our mission," said Richard Parsons, chief executive of Instinet Europe.
"Appital's bookbuilding platform is designed to give our joint client base an automated, more efficient way to proactively source scarce liquidity, often over multiple days, and drive a quality block bookbuilding process."
Appital confirmed at the end of last year that around 30 asset managers with more than $30 trillion in assets under management collectively have begun the process of joining its platform.
The development follows a funding round led by Frontline Venture last year that saw it raise £2.5 million.
"Instinet's agency-only execution model aligns with our business model; our deal distribution methodology is highly efficient and un-conflicted, delivering accessibility and a fair outcome to all market participants," said Mark Badyra, chief executive of Appital.