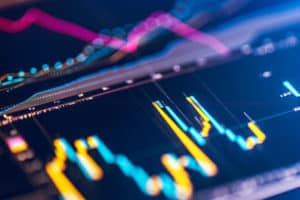 New trading platform Appital is taking the final steps in preparation for its platform launch, which it says will bring technological innovation and automation to equity capital markets and improve liquidity discovery and price formation for illiquid equity positions.
Appital said its platform will also provide buy-side firms with greater exposure to deal flow opportunities not previously accessible before, aiding portfolio managers and heads of trading to build a better picture of liquidity, specifically for highly illiquid, small and mid-cap stocks.
Following a successful beta programme, a first EMS integration with FlexTrade and a partnership with Turquoise for execution and settlement, in the next few months Appital will begin the formal onboarding of several global asset managers.
More than 30 asset managers, with more than $30 trillion collectively in assets under management, are currently taking the necessary legal and technical steps to join Appital at launch and take full advantage of the platform from day one.
Once they are onboarded and integrated, Appital said the platform will allow asset managers to begin setting their preferences to proactively gain exposure to deal flows relevant to them.
"Appital's success to date is testament to the momentum we have built to meet the industry's clear need to access liquidity that is hard to find, often in excess of five days of Average Day Volume (ADV)," said Mark Badyra, Appital's CEO.
"The platform provides unique price formation capabilities of illiquid equity positions, allowing for execution with minimal market impact or risk of price erosion."
Badyra said moving from beta into legal onboarding, continuing the technology development and actively working on integration with more EMS platforms, as well as executing brokers, was a culmination of a tremendous amount of effort from the Appital team.
"We look forward to continuing to work with our industry partners to realise our vision to bring innovation to equity capital markets," he said.
The news of Appital's client onboarding process follows a successful fundraise of £2.5 million led by Frontline Ventures, which helped the firm expand its team as it moves from beta into launch phase.
Appital strengthened its technical team, most recently with the appointment of Mark Wharton as its head of product. It has also appointed several developers, senior engineers and security experts.