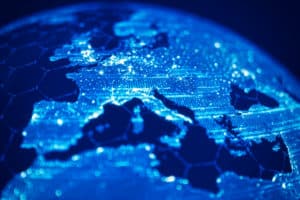 Just 2% of FX firms have said they expect trading on single-dealer platforms to increase in the next year, an industry-wide survey has found.
A report from FX technology provider Integral showed a significant decrease in the percentage of firms who expected to use single dealer platforms in the previous 12 months, dropping to just 2% compared to the previous figure of 18%.
At the same time, the report, which surveyed 94 heads of FX trading and senior FX managers at banks at banks, asset managers and other financial institutions, found that 46% of desks surveyed expect an uptake in the use of multi-dealer platforms in the same period.
FX multi-dealer platforms operated by major institutions such as Refinitiv, Bloomberg and Deutsche Börse's 360T, provide prices to investors from a variety of investment banks and dealers, while single-dealer platforms deliver pricing from just one bank or dealer.
API trading is also expected to grow, the survey showed, with a third of respondents expecting this method of trading to rise in popularity in the next year due to an increased emphasis on relationship trading. 
Elsewhere, 28% of firms said they expect to operate all FX technology through the cloud in the next five years, while the number of firms using a combination of cloud and on-premise technology is tipped to double to 41%. 
Firms attributed the technology revolution to challenges and uncertainty posed by the pandemic, signalling that the cloud shift would offer better accessibility for distributed workforces.
"This past year has proven that the future of FX trading is highly dependent upon technology. It is no surprise that in the next five years cloud computing is projected to feature in the workflow of almost everyone surveyed," said Harpal Sandhu, chief executive of Integral. 
Several major institutions have launched cloud focused initiatives in recent months as the demand for cloud technology rises across asset classes. Most recent was BlackRock which confirmed its plans to launch a new cloud-based data solution via its flagship investment operations platform, Aladdin, in February.