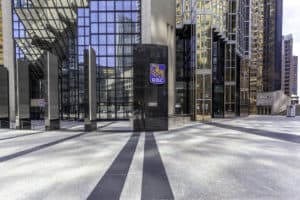 RBC Capital Markets has executed its first FX trade with clients using a new trade recommendation service aimed at hedge funds and real money clients.
Known as Active Macro Overlay Strategy (AMOS), the daily proprietary FX trade recommendation service was designed to identify where markets might be heading by filtering through speculative flows on the FX markets, and sharing the information with clients.
Subscribers to the service will receive daily FX trade recommendations that imitate RBC's FX positioning based trading strategy dollar for dollar. The recommendations will be distributed before RBC's executions to give clients greater transparency when it comes to investment decisions.
"At RBC we believe trade recommendations should come with 'skin in the game'," said Rob Turner, FX quant trader at RBC. "We also believe that their performance should be transparent and declared publicly – which is why we have created AMOS. We think that this approach represents the future of the bank and buy side relationship."
Turner was at the forefront of the AMOS launch, having developed the tool internally alongside the FX quants team in London at RBC Capital Markets.
RBC added AMOS is completely unique to RBC Capital Markets and represents a shift in the FX trade recommendation model. The firm is investing its own money using the model and executes based on the same terms as clients using specific recommendations and a free structure that is compliant with MiFID II.