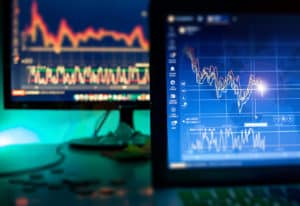 US exchange CME Group has moved to fully automate processes across the repo transaction lifecycle through a new collaboration between its BrokerTec and TriOptima divisions.
The BrokerTec Quote dealer-to-client request for quote (RFQ) platform has been combined with TriOptima's triResolve service to launch an end-to-end repo workflow trading solution to automate processes.
The workflow tool allows firms to track and correct back-office trade and evaluation mismatches in client systems more easily, before transactions are reported to trade repositories.  
"Inefficient repo workflows have long been an operational burden for the buy-side," said Kate Karimson, head of fixed income product for Europe at BrokerTec. "Creating an end-to-end automated repo workflow solution replaces previously manual processes and frees up internal resources to put to work elsewhere."
CME Group is currently migrating the BrokerTec fixed income and EBS FX platforms, which the exchange inherited following its £3.9 billion acquisition of UK-based NEX Group in 2018, to its Globex electronic trading system.
More recently, CME said it would wind down its regulatory reporting division and European and Australian trade repositories. The NEX Regulatory Reporting and the Abide Financial division, comprising of its ARM and APA reporting services for MiFID II compliance will be shut down by 30 November.
Elsewhere, research from the International Capital Markets Association (ICMA) has suggested that trading firms and investors struggled to gain access to the repo market at the height of the crisis caused by the COVID-19 outbreak.
ICMA said while demand for repo increased significantly as brokers sought to gain access to cash and high-grade collateral, dealers' capacity to intermediate that demand was constrained and access was limited to many firms that needed it.