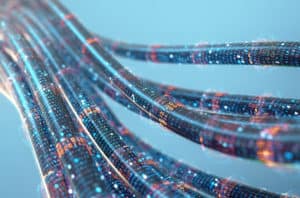 CME Group has said that its migration of the EBS and BrokerTec divisions to the Globex platform is on track, and the BrokerTec migration will be completed by the end of this year.
Speaking to analysts on the institution's fourth-quarter 2019 earnings call, president of CME Group, Bryan Durkin, explained that the migration will accelerate in the next few months as clients begin testing trading activities on Globex. 
"I think the rubber will really meet the road in the course of the next quarter in terms of the acceleration, and making sure that we've got the clients in and actively testing throughout the second quarter," Durkin said. "The feedback that we continue to hear from the client base is very positive in terms of the switchover."
CME Group is first shifting its BrokerTec fixed income platform onto the Globex electronic trading system before it begins migration of the EBS FX platform. Although the exchange has said it expects some of the migration of BrokerTec to apply to the EBS migration. 
The BrokerTec and EBS trading platforms came to CME Group through its £3.9 billion acquisition of UK-based NEX Group in 2018. CME said at the time the deal was announced that integrating NEX Group's FX and fixed income execution platforms would reduce the amount of touchpoints clients need to trade certain instruments while streamlining its spot and futures FX products, cash, repo and futures products in US treasuries.
"Our primary focus now is transitioning the businesses onto Globex, so BrokerTec this year and EBS next year onto Globex. Then secondly, making sure that we have the single most attractive platform for anyone to trade in terms of our products," Sean Tully, global head of financial and OTC products at CME, added on the earnings call.
Terry Duffy, group chief executive at CME, also said that during 2019, the exchange already completed the migration of certain parts of the NEX business, including back-office functions to support finance, HR systems, and integrating the global sales teams. 
CME confirmed earlier this month that Durkin will step down as president this year after 37 years with the exchange. Durkin will act as a special advisor to the firm upon the move. He has held a variety of senior roles at CME, including chief commercial officer and chief operating officer.