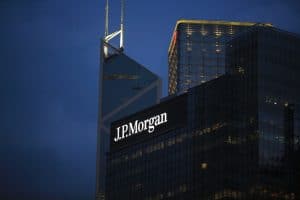 Investment banks JP Morgan, Citi and BNP Paribas have been onboarded to the CLSNet platform for automated bilateral payment netting calculations based on distributed ledger technology (DLT).
The FX settlement specialist said that with the latest new additions, which also includes Mexico-based Actinver, there are now nine market participants using the platform with Goldman Sachs, Bank of America, Bank of China and Morgan Stanley among them.
"CLSNet brings high-quality industry standardisation to previously fragmented and inefficient bilateral netting models," said Mike Lawrence, global CAO for rates and currencies at Citibank. "It will enable broader access to settlement netting as a risk mitigant at an industry level, whilst delivering significant operational efficiencies as the network builds."
The platform was developed in collaboration with buy- and sell-side market participants, and aims to standardise and increase the levels of payment netting in the FX market in a bid to boost intraday liquidity and risk mitigation for non-CLS settled currencies. 
Alan Marquard, chief business development officer at CLS, added that the latest batch of major institutions using the platform is testament to the value that CLSNet is delivering to the wider FX market.
"The service continues to gain flow and participants and is operating efficiently," he added. "We will continue to invest in the growth and resilience of the service and have a roadmap of enhancements that will further expand the value proposition to clients."
Most institutions typically net with each other on a regular basis, but the process often requires manual intervention and is not fully scalable. Limited payment netting is also exacerbated by increased settlement costs in emerging market currencies, despite their increased relevance for FX firms.
"We are looking forward to seeing significant benefits to BNP Paribas in the form of reduced operational processes and associated risks, as well as support for business growth in the trading of non-core currencies," Joe Nash, FX and local markets digital COO at BNP Paribas, concluded.