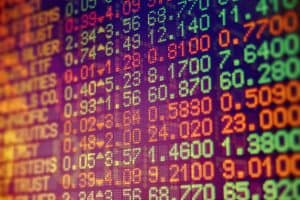 CME Group veteran Bryan Durkin will step down as president in May this year after 37 years with the US exchange operator.
In a statement, CME confirmed that Durkin will act as a special advisor to the firm upon the move, reporting to group CEO Terry Duffy. The CME board of directors have also recommended Durkin be elected to the company's board at its 2020 annual shareholders meeting in May. 
"I have been fortunate to play a role in the dynamic expansion of the global derivatives markets and the critical risk management role they play in every economy," Durkin commented. "It has been my great honour to work with our talented team of employees around the world, and I will continue to work with Terry, the board and our management team to advance our business objectives in this new capacity."
Durkin has been with CME for 37 years in a variety of senior roles, including chief commercial officer and chief operating officer, as well as president. He also led the integration of CME's mergers with the Chicago Board of Trade (CBOT) in 2007, the New York Mercantile Exchange (NYMEX) in 2008, and more recently NEX Group.
"As a long-standing champion of the futures industry, Bryan has been an integral part of our leadership team for more than a decade," Duffy added. "He is well-respected by colleagues and clients alike and will continue to advance both the industry and our business in his new role as a member of the board and in his advisory role."
Last month, statistics revealed that the National Stock Exchange of India had surpassed CME Group to become the largest derivatives exchange globally. At the same time, CME achieved record international average daily volume of 4.8 million contracts in 209, up 10% from the year prior. CME said the record reflected all trading executed outside North America, driven largely by growth in equity and interest rate products.