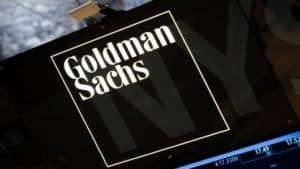 Goldman Sachs has teamed up with Bloomberg to integrate its reference and pricing data with the bank's new Marquee platform for institutional clients.
Marquee is the 'digital storefront' of the securities division at Goldman Sachs, which allows users to hedge portfolio risk and execute trading strategies across multiple asset classes, alongside market intelligence, risk analytics and proprietary datasets.
The partnership will see Goldman Sachs become the first global investment bank to offer Bloomberg's data through in-house applications. Marquee users that are also Bloomberg clients will be able to license and download the data directly from the platform. 
"Through this initiative with Bloomberg, we're combining our expertise in financial markets and our unparalleled analytics with Bloomberg's premier data offering to better inform decision making," said Anne Marie Darling, partner and head of multi-asset platform sales and Marquee distribution at Goldman Sachs. "Bloomberg is an industry leader in providing comprehensive, high-quality and reliable data, and we are pleased to offer it to our clients through Marquee."
Marquee services and data is also available via APIs (application program interface) to allow clients to power applications directly with data sources, such as Bloomberg's data license fields.
"With increasing efficiency in trading, financial institutions are looking to use data and technology to offer their clients more compelling and efficient solutions," said Gerard Francis, global head of enterprise data at Bloomberg. "By integrating Bloomberg's market leading reference and pricing data with Marquee, clients will have a seamless data experience across the platform."
Goldman Sachs and Bloomberg have a long-standing business relationship. In 2018, the US investment bank agreed to take on Bloomberg Tradebook's equities clients offering electronic execution under a broker agreement. The deal brought 1,300 new clients to Goldman Sachs, and served as a major driver in the bank's equities revenues.
More recently, Goldman Sachs was among the first to use a new integration tool for algorithmic orders on Bloomberg's FXGO foreign exchange electronic trading platform. The technology merged Bloomberg's FX execution and straight through processing tools with Goldman Sachs' pre-trade, in-flight and post-trade analytics.