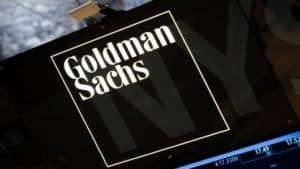 Goldman Sachs' recent broker deal with Bloomberg Tradebook has helped drive the bank's equities business to its highest revenues in three years.
In November last year  Goldman Sachs agreed to offer its equities execution services to Bloomberg Tradebook's clients under a broker agreement, providing access to its platform, liquidity and global services.
Speaking on the investment bank's quarterly earnings call, chief financial officer Marty Chavez explained client activity was a major driver for the surge in equities revenues, but growth initiatives such as the one with Bloomberg Tradebook also played a part.
Bloomberg Tradebook brought 1,300 new clients to Goldman Sachs which the bank has been onboarding, and continues to onboard, according to Chavez.  
"That has got some revenue run rate associated with it and we have been onboarding low touch and quant clients in connection with the new product services and platforms we have been developing," he said.
"It's early days in that onboarding, but it is also important to note that these offerings, electronic trading tools and analytics, are valuable not just to the quant and systematic clients, but to our traditional clients as well."
Goldman Sachs fought off competition from rival US investment banks in the first quarter and posted net revenues in equities of $2.3 billion, up 38% from the same period last year. Overall, the Institutional Client Services business surged 85% to $4.39 billion compared to the fourth quarter last year, and 31% higher than the first quarter in 2017.
In comparison, JP Morgan saw a 7% increase in revenues within its Markets business driven by a 25% surge in equities in the first quarter of the year. The investment bank said it saw a material increase in electronic trading in Europe following the introduction of MiFID II on 3 January this year.
Chavez concluded that Goldman Sachs is now looking to build out its fixed income, currencies and commodities business (FICC) with more electronic trading tools, as it has already done with equities.
"We have been onboarding clients and continuing to invest in execution services and infrastructure. There is some exciting developments that are driven out of equities, but actually, we are now broadening and applying those across FICC as well as building electronic tools that are portals for our clients," he said.