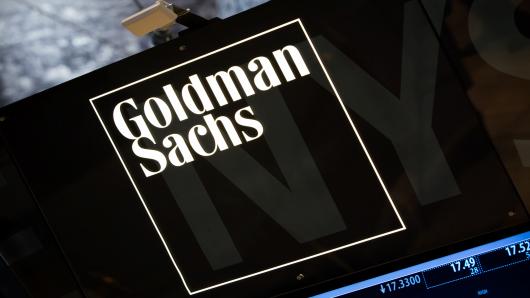 Goldman Sachs is to offer its equities execution services to Bloomberg Tradebook's clients under a recently established broker agreement.
The exclusive partnership means Bloomberg Tradebook's users will gain access to Goldman Sachs' equities execution platform, liquidity and global services.
The investment bank explained that continued investment in technology and data science alongside the global and multi-asset nature of the business, positions the firm as a leader in best execution.
Tom Kingsley, CEO and President of Bloomberg Tradebook said: "We continue to innovate in technology, analytics and distribution, and maintain excellent customer service with an alliance that complements the strengths of both firms."
Similarly Raj Mahajan, global co-head of securities systematic solutions at Goldman Sachs, explained both firms share a common principle that execution quality is increasingly driven by investment in technology.
He added: "We are confident that Bloomberg's expertise in technology, and analytics, combined with Goldman Sachs' vast execution capabilities, liquidity offerings and ability to respond to the changing global execution landscape will result in a superior user experience."
Customers will retain the ability to enter orders directly from the Bloomberg Terminal and access to Bloomberg's data, analytics and technology under the agreement.
The agreement could help boost Goldman Sachs' equities business, which has seen consecutive quarters of lower revenues following a loss in market share.
In the third quarter, net revenues from its equities business dropped 7% to $1.67 billion, "primarily due to lower net revenues in equities client execution," it said.
In the first half of 2017, Coalition ranked Goldman Sachs third in its league table for equities trading, behind Morgan Stanley and JP Morgan which were ranked joint top.