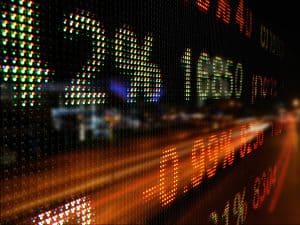 US market maker Virtu Financial has launched interlisted conditional orders via POSIT Alert Canada, allowing traders to access cross-border block liquidity across US and Canadian securities.
The interlisted conditional orders, which can be accessed via the US Virtu Frontier algo suite, aim to boost block liquidity in POSIT Alert Canada for US/Canadian interlisted securities.
By tapping US algo flow trading in USD, Virtu said US algos handling orders for the interlisted securities can now send a conditional order to POSIT Alert Canada, and the firm's FX technology will represent the Canadian ticker in the system within the US quote. Executions are then automatically converted to the respective currency and settle in the local market post-trade.
Virtu said traders in the US and Canada can take advantage of the interlisted conditional orders to match the two sources of block liquidity in the same security but priced in different currencies.
"This latest enhancement is another example of our continued strategic investment in our global Execution Services platform and our firm-wide strategy of leveraging our scalable, multi-asset technology to service our clients," added Stephen Cavoli, global head of execution services at Virtu Financial.
The launch follows confirmation earlier this month that US exchange group Cboe is set to acquire MATCHNow, the dark pool for Canadian equities, from Virtu for an undisclosed sum. Virtu said that upon completion of the deal, it would continue to grow its client services in Canada.
"This offering reflects our focus on delivering innovative products to the Canadian market, including our new Virtu Frontier algo suite, our expanded footprint in Canadian ETFs, and the launch of FX trading through our Triton Valor execution management system (EMS)," said Ian Williams, chief executive of Virtu Canada.