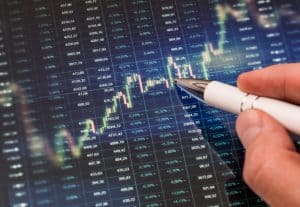 US exchange group Cboe Global Markets is set to acquire the MATCHNow dark pool for Canadian equities from Virtu Financial for an undisclosed sum, both institutions have confirmed.
Cboe has entered into a definitive agreement to acquire the alternative trading system from Virtu Financial. Terms of the deal were not disclosed and are subject to closing conditions. The transaction is expected to close during the third quarter this year.
MATCHNow is one of Canada's largest broker-neutral dark pools, accounting for almost 65% market share of Canadian dark trading, and around 7% of total Canadian equities volume. The dark trading order book combines frequent call matches and continuous execution for institutional, retail and proprietary order flow.
Cboe said the deal provides the exchange with a foothold in Canada, which it described as a key capital market, for the first time. It also expands Cboe's geographic presence while diversifying the product capabilities of its US business. Cboe will use MATCHNow as a path to building a holistic equities platform for Canadian markets.
"MATCHNow offers an innovative equities platform, pioneering spirit and customer-first approach that are complementary with Cboe's equities business," said Ed Tilly, CEO of Cboe Global Markets. "This is a highly strategic acquisition that enables us to expand into a new key geography, and strengthens our position as a global leader in providing innovative solutions and technology to enhance our customers' trading experience."
Virtu inherited the MATCHNow platform following its $1 billion acquisition of agency broker ITG, but the business has operated independently from Virtu Canada, formerly known as ITG Canada. Virtu said it will continue to interact with the dark pool upon completion of the deal, with no impact expected for clients of MATCHNow and POSIT Alert Canada.
The US-based market maker will also continue growing its client services in Canada with various execution and liquidity initiatives, including delivering new Canadian algorithms based on the Virtu technology platform, expanding its Canadian ETF marketplace, and launching FX trading for clients in Canada through the Triton FX execution management system.
"The management team of MATCHNow has done an extraordinary job over the years creating the leading ATS in Canada," said Ian Williams, CEO of Virtu Canada. "After a thorough analysis, we concluded that MATCHNow is a valuable asset that could offer more to market participants if it was powered by the scale of a global exchange operator. Following a competitive process, Cboe's experience and technology resources stood out as uniquely capable of strengthening competition in the Canadian marketplace and as the best home for MATCHNow, its customers, and its employees."