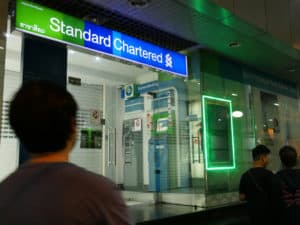 LCH has launched clearing in Singapore dollar swaps referencing the Singapore Overnight Rate Average (SORA), with Standard Chartered the first to clear the products for clients.
The clearinghouse said it implemented clearing of SORA swaps as the industry continues to adopt alternative interest rate benchmarks. LCH also offers clearing in €STR swaps, SOFR swaps, SONIA Futures and SARON swaps.  
"Standard Chartered is delighted to clear the first SORA swaps at LCH and to contribute to building liquidity in this product. Clearing this product is a vital step in the transition to broader adoption of SORA across the Singapore market, and we are in turn pleased to be able to offer SORA swaps to our clients for hedging," said Daniel Koh, global head of treasury markets, Standard Chartered.
LCH recorded double-digit growth for its interest rate derivatives business in 2019, while achieving record clearing volumes across its credit default swap, FX and repo clearing units. SwapClear, its interest rate derivatives clearing service, registered notional volumes of $1,229 trillion in 2019, up 14% year-on-year.
The launch of clearing in SORA swaps at LCH follows the launch of clearing of derivatives products referencing new interest rate benchmarks, including €STR swaps in October 2019, SOFR swaps in July 2018, SONIA Futures in April 2018, and SARON swaps in October 2017. 
"The introduction of clearing derivatives referencing SORA is another important milestone in the global efforts to move to alternative reference rates. Clearing this product has involved close collaboration with a variety of stakeholders in Singapore and the wider market," Kate Birchall, head of Asia Pacific at LCH, commented.
More recently, LCH completed a migration of its EquityClear service to the London Stock Exchange Group's Millennium clearing and risk technology platform. The move will provide LCH with more processing power, and the ability to process trades on a real-time basis with low-latency.