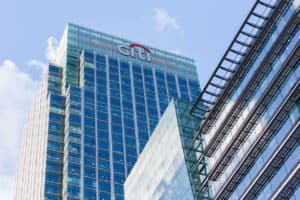 Citi has launched a new project aimed at bolstering the digital experience across its electronic trading platforms for clients within its institutional business division. 
According to an internal memo seen by The TRADE, Citi said it will develop an end-to-end digital strategy and execution for its institutional clients group (ICG) electronic platforms, including content, analytics, trading and post-trade services.
The memo, which was penned by Paco Ybarra, chief executive of the ICG division at Citi, said the business has seen an acceleration in adoption of its electronic and digital platforms during the global coronavirus pandemic, highlighting the need for the bank to "go even further and faster" with its digital strategy.  
"The goal is to digitally enhance the full client experience across existing electronic and analogue offerings," the memo said. "The project will cover understanding client needs, our digital brands, marketing, analytics and metrics, and also ensure that our investment in digital platforms is sufficient – and more importantly – efficient."
Sandeep Arora, global head of FinTech and innovation for the markets and securities services division at Citi, will head up the project to unify and deliver digital client experiences across all product lines and channels.
He will establish and chair the senior steering committee, with the heads of electronic platforms for each business, and Emily Turner, head of ICG innovation and business development. Arora will report directly to Ybarra in terms of the new project, but will continue to manage the markets and securities services FinTech investment portfolio.
The recent development at Citi follows the appointment of Fater Belbachir as global head of the equities segment, as part of changes to the senior management of the bank's equities and securities services (ESS) group. Belbachir was formerly the global head of equities and cross asset structuring at Barclays.
As part of the ESS senior leadership changes at Citi, the business will now fall under two leaders, including a global equities head and global securities services head. Belbachir will lead equities, while Olan Pekin leads securities services.
Investment banks have plunged huge resources into digitalising their markets and trading businesses as a way to fend off new entrants and enhance client services.
Last year, JP Morgan announced plans to overhaul the operational experience for its clients and recruited the former head of digital product development and innovation at State Street to lead a newly-formed digital operations division that combined digital operations support teams across FICC electronic client services, markets client services, relationship management and research operations.
In 2018, Barclays also expanded the responsibilities of Nas Al-Khudairi, currently global head of electronic equities and head of cash equities for EMEA, to oversee the global markets electronic platforms and the digitalisation of its markets business.