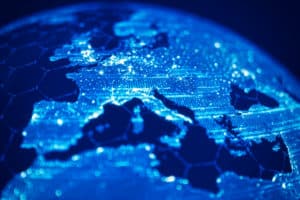 GAM Investments has integrated a suite of solutions from Bloomberg in a bid to simplify its risk and portfolio management capabilities.
Included in the suite adopted by the asset manager are MARS, a multi-asset risk system, LQA, a liquidity assessment solution and PORT Enterprise, Bloomberg's multi-asset portfolio and risk analytics solution.
The asset manager will use the solutions to manage risk throughout its strategies and portfolios across the trading day and within regulatory reporting.
"By working with Bloomberg we have access to robust and easily scalable solutions that enable us to streamline our risk management processes across asset classes and portfolios," said David Dowsett, head of investment at GAM.
"This also helps us to facilitate even greater collaboration between teams, resulting in efficiencies from better decision-making to deeper insights."
GAM Investments joins a growing list of buy-side firms to invest in Bloomberg's solutions including Paris-based asset manager Richelieu which adopted Bloomberg's index solutions across its entire fund range in March earlier this year.
"Bloomberg's offering combines multiple complementary solutions – pricing, risk analytics, market data – that amount to much more than the sum of those parts," said Jose Ribas, global head of risk and pricing at Bloomberg.
"We're pleased to work with GAM Investments to provide them with our robust and flexible solutions, powered by the depth and quality of data and analytics that is synonymous with Bloomberg."