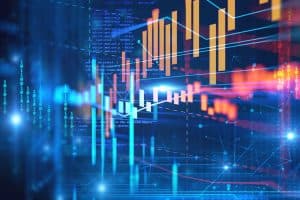 Paris-based asset manager Richelieu Gestion has adopted Bloomberg's index solutions across its entire fund range.
Richelieu Gestion, which is also a subsidiary of Compagnie Financière Richelieu, will be able to provide consistency and transparency to investors through the adoption of Bloomberg's equity index capabilities.
"Bloomberg's indices are produced using rules-based methodologies that provide clear guidelines for construction, eligibility, corporate action treatment, rebalances and segmentation," said Dave Gedeon, global head of multi-asset indices at Bloomberg, speaking to The TRADE.
"Additionally, Bloomberg's robust proprietary data and index portfolio construction capabilities provide the ability to tailor exposures and target themes based on clearly defined rules and criteria ensuring the indices are using data our clients have used and relied on historically for their investment process."
The move comes as part of Bloomberg's ongoing plans to expand its global equity index range, including emerging market country benchmarks, sector, and thematic index capabilities.
"By partnering with Bloomberg, we are able to source equity indices providing a broad global coverage, and fully integrated with the Bloomberg Terminal's data and solutions for decision support and portfolio management," said Alexandre Hezez, chief investment officer, Group Richelieu.
"For us it's a distinct advantage to be able to use a one-stop shop solution, which enhances transparency and is more cost-effective."
Richelieu Gestion's adoption of Bloomberg's index solutions follows the announcement last week that Elwood Technologies and Bloomberg AIM integrated to enhance institutional crypto capabilities.
As part of the integration, market participants are provided with a unified investment process where they can capture and manage crypto investments alongside the rest of their portfolio.
"The completion of our global family of equity indices allows us to offer market participants benchmark solutions across asset classes," added Gedeon.
"We endeavour to provide unique and cost-effective index solutions that are fully integrated with Bloomberg's world-class data, portfolio analytics and distribution channels, enabling our clients to focus on making the right investment decisions and capture opportunities."