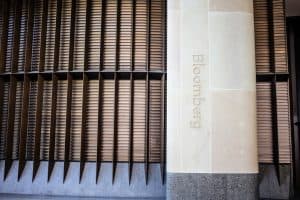 Bloomberg has expanded its equity index range with the addition of emerging markets and thematic benchmarks as demand for data on the developing regions increases.
The new benchmarks are weighted by free-float market cap and cover 27 new countries that represent a market value of $14 trillion.
Bloomberg said the addition was in response to growing demand from market participants for a trusted source of advanced index capabilities.
The firm first launched domestic US benchmarks in 2019 and has been expanding its index range ever since, claiming that its global equity product now captures over 99% of the market capitalisation in 49 countries.
"We are responding to investor demands for a comprehensive and cost-effective alternative that's fully integrated with our data and distribution channels," said Alan Campbell, head of product management for Bloomberg's multi-asset index business.
"The combination of our trusted data and expert analysis enables us to deliver unique thematic and factor indices to support any investment strategy."
Bloomberg Electric Vehicles Index will be the first new benchmark to be launched and will be used in a KraneShares ETF.
The firm launched a suite of 10 multi-asset US indices in May last year in response to growing demand from investors for multi-asset offerings in the market.
The launch of emerging markets benchmarks follows rising interest in emerging markets in the last year, with several participants launching trading desks and technology initiatives to give them an edge in the up-and-coming regions.
State Street launched an FX sales and trading desk in Brazil in January as part of its emerging markets expansion, while Jefferies teamed up with Trumid in May to deploy its trading protocol for emerging markets credit trading and workflows.