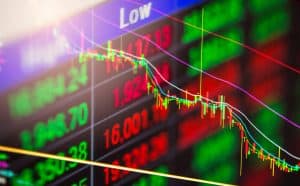 Financial software and data provider Bloomberg has launched a suite of ten US multi-asset indices following increased demand from investors.
Launched as Bloomberg US Multi-Asset Indices, the data is comprised of Bloomberg indices across asset classes, with each index constructed through a combination of at least one fixed income index and one equity index, Bloomberg said.
"We've seen the growing appetite for multi-asset offerings in the market and wanted to provide investors with a thoughtful and innovative solution, utilising Bloomberg's existing index offerings," said Dave Gedeon, global head of equity and strategy indices at Bloomberg.
"By incorporating our unique internal data, pricing, analytics, distribution and research offerings, the Bloomberg US Multi-Asset Indices provide clients with a new benchmark family to meet their evolving investment needs."
Bloomberg used its single-asset indices as the foundation for the US multi-asset index, which is made up of ten indices. They also incorporate fixed, market value and risk parity weighting schemes to provide risk and return exposure for clients. The new indices will rebalance monthly on the first business day of the month.
Earlier this month, Bloomberg made several upgrades to its data website, Enterprise Access Point, to provide its Data License clients with more easily accessible content. The upgrades include 'click-to-buy' functionality and a tool for analysts to customise the data they receive.