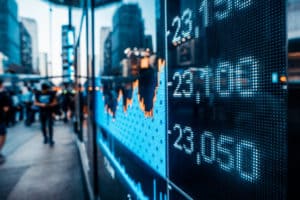 Bloomberg has made several upgrades to its data website, Enterprise Access Point, to provide its Data License clients with more easily accessible content.
The upgrade is in response to client demand for 'application-ready' data that is immediately useable, which Bloomberg said it has attempted to meet with two new features, data marketplace and dataset creator.
Data marketplace allows for self-service access to Data License content with click-to-buy functionality, while the dataset creator tool for business analysts and developers allows users to customise and subscribe to the data they receive through Enterprise Access Point. Both services are cloud technology ready, accessible via a web-based API and can be integrated with client systems and technology strategies.
"Now that many professionals are working from home, it is crucial for financial firms to reduce the number of manual processes they use to consume data," said Brian Doherty, head of Data License at Bloomberg. "The latest Enterprise Access Point upgrades put the control directly in users' hands and allow them to be more productive in whatever environment they are working from."
Bloomberg added that in the current Covid-19 pandemic, the front-office is becoming more data-driven, with firms adopting artificial intelligence, machine learning and automation technology. The firm said this will drive an even greater need for complex data that can be delivered in application-ready format.
"As the working environment evolves, Bloomberg continues to invest in giving our clients a seamless digital experience when it comes to data," said Gerard Francis, global head of Enterprise Data at Bloomberg. "The enhancements to Enterprise Access Point dramatically simplify data discovery and acquisition, enabling clients to integrate data into their applications and immediately put it to use."
Earlier in May Bloomberg fast-tracked the launch of its new data management service, Data License Plus (DL+), which will aggregate client data into a single dataset. The platform aims to help users create more efficient workflows around data management.