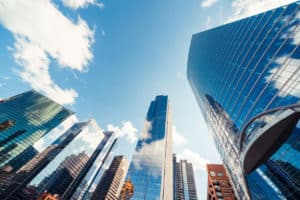 Summer is usually a calmer time – people are out on holiday, the markets are quiet, and activity is subdued. It doesn't feel like it this year, however – the economic ups and downs, the interest rate excitement, the market volatility – it's all combined to make the summer of 2022 one of the busiest we've seen in a while.
We've been working hard to cover all this excitement, and we're delighted to be pulling it all together in our Q3 coverage, which will be hitting your desks towards the end of September. Without giving too much away, we wanted to offer you a sneak peek into what we have in store…
With events season kicking off, it's no secret that FX and fixed income are going to be key themes for the coming months, and our Q3 content reflects that. We've got some meaty features around the current state of the markets lined up, along with regulatory reviews, in-depth asset class insights, ETF exploration, and more buy-side interviews than we've ever had in one issue before.
Speaking of buy-side interviews, we've got a couple of absolute gems in this issue – industry leaders who are at the top of their game, giving us unique access into how they run their desks, what their trading strategies are, and what they're looking for in 2023.
In fact, only this week The TRADE took a little trip overseas to do a photoshoot for one of our cover stars. Take a look at the journey here – can you guess where we went? Bonus points if you can guess the identity of our cover star – answers on a postcard please.
We can't wait to share this issue with you, but you'll have to hold your horses for a few more weeks. In the meantime however, watch out for the wealth of digital features, event coverage, and – of course – our Leaders in Trading Awards announcements, all of which will be coming your way over the next few weeks.
Happy holidays!