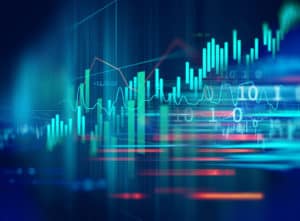 GoldenSource and Arabesque have partnered to improve buy-side and sell-side investors' access to ESG data and insights.
Under the partnership, investors across the street will be able to access Arabesque S-Ray's suite of ESG data assets and insights hosted on the Amazon Web Services (AWS) Data Exchange, through GoldenSource's solution for ESG quality checks and portfolio screening, ESG Impact.
GoldenSource's clients will be able to leverage S-Ray's ESG metrics and raw emissions data on companies across global major stock indices, as well as, business involvement filters for over 25,000 companies.
Arabesque claimed to draw on more than four million ESG data points each day for sustainability performance measurements – including net zero alignment – using big data and a quantitative algorithmic approach.
The pair said that this combined with GoldenSource's inbound APIs – which allow for a simplified on-boarding of current and future structured and unstructured ESG content from new data sources – would make finding proxy data for institutions that have missing ESG data easier.
This will in turn help firms complete submissions for regulations such as Sustainable Finance Disclosure Regulation (SFDR) and populate reports that ensure their investments fall within their sustainability mandates, said Goldensource and Arabesque.
Investors, through the new agreement, will also be provided with access to Arabesque's SFDR Data Solution, a new toolkit created to aid asset managers and investment professional with ingesting data needed for SFDR reporting.
"Taking action with ESG data has become an essential capability for financial firms, yet for most practitioners it's a newly established discipline that's evolving rapidly," said John Eley, chief executive of GoldenSource.
"As such, having Arabesque's deep ESG data sets, created by practitioners for practitioners, via a serviced connection into our solution for taking action on ESG data, brings immediate capability and the flexibility to keep up as things evolve."
The news follows a similar partnership by GoldenSource with ICE in October, which saw the company integrate the exchange's ESG Reference Data service with its ESG Impact solution, also aimed at improving timely access to ESG data for the buy- and sell-side.   
"More than ever before, investors understand the critical need for high-quality ESG information to facilitate the transition to a more sustainable, net-zero future," said Dr Daniel Klier, president of Arabesque.
"Through this partnership with GoldenSource and their market-leading solution, we look forward to enabling institutional investors to leverage Arabesque's range of ESG data assets and products for enhanced decision-making."