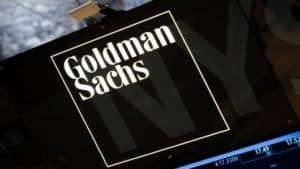 The co-head of the global currencies and emerging markets (GCEM) business at Goldman Sachs is set to retire after six years with investment bank, according to an internal memo seen by The TRADE.
Kayhan Mirza will retire at the end of June, with Ram Sundaram set to assume sole responsibility for the division as part of several changes to the leadership of GCEM.
Having joined Goldman Sachs in 2014 to head up the bank's global FX business, Mirza has held various senior positions during his tenure, including co-head of FICC emerging markets for Latin America and EMEA. In 2019, he also oversaw the integration of Goldman Sachs' global FX and global emerging markets business to form GCEM.
Goldman Sachs said in the memo that Mirza played a key role in the bank's move to create a short macro business, a joint venture across FX and interest rate products, and drove the development of Goldman's electronic FX execution.
"Throughout his tenure at Goldman Sachs, Kay has been instrumental in leading the growth and development of our Currencies and Emerging Markets client franchise and has been the architect of a number of strategic initiatives that have benefited the firm's FICC franchise globally," said the memo from Goldman Sachs, penned by the co-heads of the investment bank's trading division, Ashok Varadhan, Marc Nachmann and Jim Esposito.
The leadership reshuffle will see Rajesh Venkataramani, head of GCEM foreign exchange options trading take over responsibility for G10 FX, while Kunal Shah's role as head of GCEM trading in EMEA will be expanded role to oversee global emerging markets trading.
Elsewhere, James Ellery, head of Asia Pacific currencies and emerging markets trading at Goldman Sachs, will become head of GCEM in Asia Pacific, working closely with Venkataramani and Shah.
"This global oversight will help to increase collaboration across all regions to further strengthen and align our strategy, product offerings and coverage for our clients," Goldman Sachs' internal memo concluded.