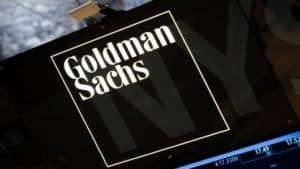 The first equity algorithm has been launched on the new high-speed Atlas trading platform from Goldman Sachs targeting quantitative hedge fund clients.
Known as AXIS, the algo is an order placement algorithm that uses proprietary signals to predict price movements and volatility. The signals are embedded within the algo's trading and routing logic for better execution in both passive and aggressive orders.
The algo aims to minimise execution cost or slippage over short trading intervals by allowing traders to delegate segments of a parent order for more efficient execution of smaller orders.
Goldman Sachs claimed early results of AXIS are "very promising", with the algo consistently outperforming legacy products in implementation shortfall versus arrival price.  
"As global market structure continues to increase in complexity, the bar to compete in algorithmic execution requires sophisticated order placement and high-speed and high-precision smart order routing," said John Cosenza, head of Americas equities electronic trading and global co-head of electronic product. "Developing a best-in-class smart order router and micro-trader served as the starting point of our build."  
Goldman Sachs has been revamping its electronic trading business in recent years with mass investment and an improvement to its smart order router and algorithm suite. The bank also developed a micro-trading module that AXIS uses to execute a series of order tranches through the order lifecycle.
The launch of AXIS marks a significant development in the roll-out of Goldman Sachs' Atlas trading platform, which was established as part of the overhaul. Goldman Sachs has invested upwards of $100 million in the multi-year project to provide a state-of-the-art execution platform for hedge funds.
Speaking to The TRADE in September about the business revamp and ongoing investment, the Goldman Sachs Electronic Trading (GSET) team revealed that the AXIS algo was developed based on client demand not just from quantitative funds, but other types of clients too.
"Clients have been asking how they can execute in a tightly defined duration passively," David Cornish, co-head of EMEA electronic trading and head of EMEA quantitative services distribution in Europe, said at the time.
"AXIS is a new signal-driven strategy optimised for that short time horizon, which is really interesting to quants, as well as a host of other client types. It is all about the increased use of alpha trading signals and reducing signalling and market impact by leveraging the raw processing power and speed of our Atlas platform."
Goldman Sachs added it has employed a dedicated team of product engineers and quants globally to work on its core products and to deliver upgraded features, analyse performance and produce research on execution patterns.
"As a foundational element across all our algorithms, we will continually invest in AXIS to enable our products to remain a step ahead in execution quality," Cosenza added.