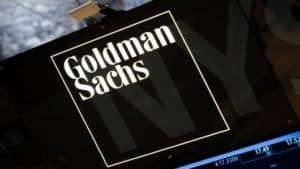 Goldman Sachs has confirmed its co-chief operating officer Harvey Schwartz will retire on 20 April, after 20 years with the US investment bank.
David Solomon, who is also co-chief operating officer, will become the sole president and chief operating officer at Goldman following Schwartz's departure.
The move suggests Solomon would be in pole position to replace Lloyd Blankfein, the current chairman and CEO at Goldman since 2006, who has been tipped to step down from his position by the end of the year, according to The Wall Street Journal.
Solomon and Schwartz were appointed co-chief operating officers in January 2017, having previously been co-head of the investment banking business and chief financial officer respectively.
Prior to his position as chief financial officer, Schwartz served as global co-head of the securities division and was responsible for growing the fixed income, commodity and currencies (FICC) and equities business.
He first joined Goldman Sachs in 1997 and was named a managing director in 1999 and partner in 2002.  
"Over his 20-year career at Goldman Sachs, [Schwartz] has held leadership roles across a broad range of the firm's operations – from securities and investment banking to the executive office, where he served as chief financial officer; and most recently, as president and co-chief operating officer," said Blankfein.
"[Schwartz's] work ethic, command of complexity, and client focus have defined his career at the firm. [He] has been a mentor to many, and his influence has made an indelible impact on generations of professionals at Goldman Sachs."