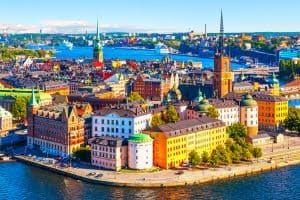 Goldman Sachs' former head of smart order routing and principal liquidity product has left the bank to pursue an opportunity at FinTech, Sequitor.
Magnus Hedin has left Goldman Sachs after six years to join the trading simulation company as its chief product officer, according to an update on his social media.
Prior to joining Goldman in 2017, Hedin spent a year and a half at Itiviti AB in a market structure strategy role, nine months as head of development for Nasdaq and six and a half years at financial services group SEB as a product manager for electronic trading responsible for its execution strategy.
Previously in his career he also served in several other FinTech focused roles across Cinnober Financial Technology, OM Technology, Netgiro Systems and Information Builders.
"After nearly 6 years at Goldman Sachs and an incredible journey growing their electronic product offering and market share, the time has come to move on," said Hedin in his social media update. "It has been a pleasure and opportunity to work with so many talented and inspiring people around the globe. Thank you all."
Goldman Sachs declined to comment on the move.