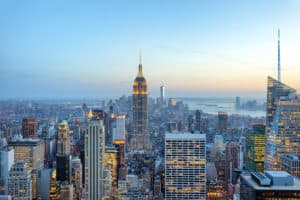 Fintech pioneer GTN has appointed Eric Krueger as chief executive officer for GTN Americas.
Krueger brings more than 25 years' experience in cross-asset trading for both institutional and retail clients to the role.
He joins GTN from Saxo Bank, where he served as global head of digital engagement and client services.
Prior to that, he held various equity leadership roles in the US and Europe at Barclays and Merrill Lynch. At Barclays, Krueger most recently served as managing director, head of EMEA cash equities distribution, where he helped build the firm's equity business in Europe.
While at Merrill Lynch, his most recent role was head of equity program and electronic sales trading.
"We are thrilled to have Eric join our team as CEO of GTN Americas," said Manjula Jayasinghe, group CEO of GTN.
"His wealth of experience and industry knowledge will be invaluable as we expand GTN business in the US and the Americas and strive to become the preferred fintech driven global investment and trading services provider."
Krueger's appointment becomes the latest in GTN's ongoing expansion efforts to build a comprehensive electronic trading and investment platform outside of its home market in Dubai.
GTN serves brokers, banks, asset managers, and fintech clients, providing them with trading and investment solutions that make investment and trading accessible to all.
"I am confident that with GTN's technology, cross-asset capabilities and market access, we can help institutional clients unlock new opportunities and maximise their trading and investing potential in the ever-evolving fintech landscape," said Krueger.