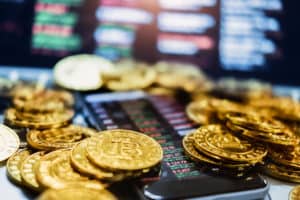 Digital asset trading technology firm Crossover Markets Group has partnered with global credit network Hidden Road to offer clients the ability to execute spot cryptocurrency transactions through CROSSx.
CROSSx is Cossover's execution-only cryptocurrency electronic communication network (ECN) which was launched in March, designed to decrease trading costs, improve execution quality and enhance market data capabilities. 
Crossover aims to reduce conflicts of interest by decoupling trade execution from custody and brokerage, enabling institutions to their own credit counterparties freely.
Hidden Road is the first partner onboarded and certified with CROSSx to offer prime brokerage services for spot cryptocurrency transactions in a time where institutional adoption of digital assets continues to expand.
"In the non-fungible world of cryptocurrency platforms, Hidden Road has widened trading capacity for institutions by bringing to market fungibility," said Brandon Mulvihill, co-founder and chief executive of Crossover. 
"We believe this significant removal of operational friction from the ecosystem will materially increase trading volumes and decrease the costs of trading. In this environment, only the truly elite trading technologies will win, so this collaboration is naturally synergistic for Crossover and our flagship product, CROSSx."
Crossover and Hidden Road's partnership follows a recent seed investment round, which saw involvement from firms including Flow Traders, Nomura's Laser Digital, Pepperstone, Think Markets, TMGM, Two Sigma and Wintermute Ventures.
"Crossover shares Hidden Road's desire to institutionalise digital asset market structure by removing conflicts of interest, helping to bring transparency and trust back into the ecosystem," said Michael Higgins, global head of business development at Hidden Road.
"Their unbundled approach to execution fits well with Hidden Road's partner- and technology-agnostic philosophy, and we are excited to add them to the credit network."