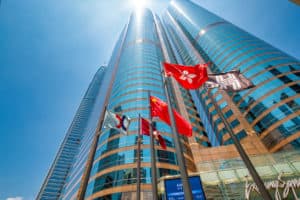 Hong Kong Exchanges and Clearing (HKEX) has appointed Andrew Loong as managing director and head of digital assets.
As part of the role, Loong will oversee the development of the digital assets ecosystem in HKEX's markets, including digital product offerings and building digital infrastructure.
He will report to Glenda So, group head of emerging business & FIC, and succeeds Andrew Walton, who will leave HKEX in July.
Loong brings more than two decades' worth of experience serving at major banks and financial institutions, with expertise in the digital assets and fixed income market space.
Previously, Loong served as head of security token offering structuring at BC Technology Group and most recently, oversaw digital asset product and operation development at a Singapore-based digital family office.
"We are very pleased to welcome Andrew to HKEX. He brings to us unique skillsets in the financial and legal sectors and has a wealth of experience driving digital assets and asset management platform strategies," said So.
"His expertise will be invaluable to HKEX as we continue to grow our footprint in the digital assets space, harnessing the potentials of emerging megatrends and connecting today and tomorrow."