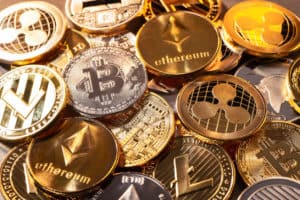 Digital asset custodian, Zodia Custody, and cryptocurrency exchange LMAX Digital have agreed to provide both trading infrastructure and custody services to European digital asset manager CoinShares.
Northern Trust and Standard Chartered launched Zodia in 2020 with the view of enabling both transaction and settlement activities. In practice, Zodia's off-exchange settlement product, Interchange, will be leveraged by CoinShares to regulated exchange venue, LMAX Digital – the result being a fully segregated custodian solution.
According to the businesses, Interchange "reduces the counterparty risk exposure for CoinShares, enabling the firm to retain full control of its assets and complete protection through settlement obligations".
This move comes as the market is seeing an increase in customer demand for separation between exchange execution from custody, clearing and settlement functions.
The move of digital assets into traditional capital markets and the growth of tokenisation has also influenced the demand for regulated trading infrastructure in recent times.
Jenna Wright, managing director of LMAX Digital, said: "In the wake of recent industry events, the segregation of crypto market services and effective corporate governance and controls is more important for institutions than ever."
Last year's FTX scandal, concerning digital asset rivals FTX and Binance brought attention to the regulatory oversights within the digital assets markets, raising concerns around digital assets exchanges and their linked trading and custody subsidiaries
At the time, FTX suffered a crippling devaluation following the announcement of an investigation by the US Securities and Exchanges Commission into the firm's crypto-lending practices and handling of client funds.
Foreign exchange (FX) trading business LMAX Exchange Group launched LMAX Digital back in 2018, offering trading for cryptocurrencies including: Bitcoin, Litecoin, Ethereum, Ripple and Bitcoin Cash.