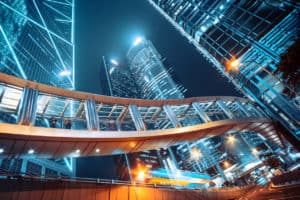 Hong Kong Exchanges & Clearing (HKEX) has confirmed that its co-president and chief operating officer will succeed chief executive Charles Li in December following his decision to retire early.  
Calvin Tai will assume the role of interim chief executive while the search for a new permeant chief executive takes place. His appointment follows news in May that Li would retire as CEO of the Asian bourse in October 2021 as his contract ends.
"There is never a perfect time to stand down from a great company such as HKEX, but given the strength of our business as well as our markets, it is now the right time for me to begin to pass the mantle to the next generation of HKEX leaders," Li commented.
"I am delighted that one of my most experienced and trusted colleagues, Calvin Tai, will be leading the company on an interim basis, whilst the search for a new chief executive concludes and I will continue to give him and HKEX my utmost support well into 2021."
Tai has been with HKEX for more than 20 years after joining the exchange operator in 1998. Li will become a senior advisor to Tai from 1 January 2021 and provide guidance to ensure a smooth leadership transition.  
"I am delighted to have been asked to lead the company on an interim basis as we prepare for the next chapter in our journey," said Tai on his appointment. "I would like to personally thank Charles for his leadership and friendship over more than 11 years, and the Board, for their faith in me at this important time for Hong Kong and HKEX."
A selection committee, led by HKEX Chairman Laura M Cha alongside HKEX Directors, Apurv Bagri, Benjamin Hung, and Rafael Gil-Tienda, has been formed to conduct a formal search process for a new permanent chief executive.
"Good progress has been made on the chief executive search process and we will update the market when appropriate. In the meantime, I look forward to working with Charles and Calvin in the coming months," said HKEX chairman, Laura M Cha.