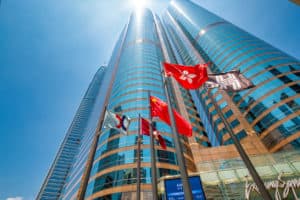 Hong Kong Exchanges & Clearing (HKEX) has signed a major licensing agreement with MSCI to launch Asia and emerging markets futures and options contracts.
As part of the deal, HKEX will license a suite of MSCI indices in Asia and emerging markets to introduce 37 futures and options contracts. The move is subject to regulatory approvals and market conditions, and HKEX plans to inform market participants on the launch date once it has been confirmed.
"Bringing enhanced liquidity to our markets, this builds on our stated strategy and our 2019 commitment to launch MSCI China A index futures in Hong Kong," said Charles Li, CEO of HKEX. "It comes at a time when Hong Kong's derivatives market is going from strength to strength and represents another significant development in continuing to build the breadth, depth and attractiveness of Hong Kong's vibrant financial markets."
The recent partnership expands HKEX's existing relationship with MSCI, after the exchange operator previously launched MSCI Asia Ex-Japan index futures, and MSCI China A index futures. Both HKEX and MSCI added the most recent agreement highlights their long-term product development in the region.
Elsewhere, Singapore Exchange (SGX) confirmed in a separate statement that it would reduce its licensing agreement with MSCI from February 2021 when the contract expires. MSCI Singapore futures and options will remain listed on SGX, and both institutions plan to retain their partnership on MSCI Singapore index products.
"While this may have a near-term impact on our equities derivatives open interest, our multi-asset portfolio shelf has reached a critical mass. SGX's track record in derivatives positions us well to refresh and grow our suite of pan-Asian access products in a new direction," said Loh Boon Chye, chief executive of SGX.