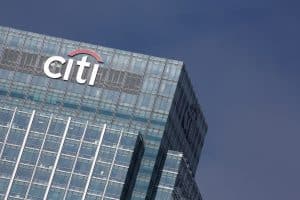 US investment bank Citi has named its new head of markets and securities services (MSS) for Switzerland and Lichtenstein, opting to promote from within for the latest appointment within the revamped division.
According to an internal memo seen by The TRADE, Alex Neumann, equities and securities services (ESS) head for Switzerland at Citi, will take on the expanded role overseeing the MSS business strategy in Switzerland and Lichtenstein. He will continue in his current role as ESS head for Switzerland.
Neumann joined Citi in 2008 to lead its cash equities business in Switzerland after building similar businesses at Lehman Brothers, Goldman Sachs and Morgan Stanley. Citi said that during his tenure, he helped the bank become a top three equity house in the Swiss market after playing a key role in growing the business.
The MSS division at Citi has undergone a restructure in recent months, after the institution moved in July to merge its equities, prime brokerage and securities services units into a single division.
Recently, Citi hired Fater Belbachir, the global head of equities at Barclays, to lead its equities division in a leadership reshuffle. As part of the ESS senior leadership changes at Citi, the business now falls under two leaders, including a global equities head and global securities services head. Belbachir will lead equities, while Olan Pekin leads securities services.
Neumann's appointment is the latest with MSS,  after Fabio Lisanti was named western Europe markets head – excluding the UK, in a newly-created role to adapt to the UK's departure from the European Union. Miguel Gabian was also appointed head of MSS for Spain and Portugal in February, while Richard Aby was promoted to head of MSS for the CEEMEA region.