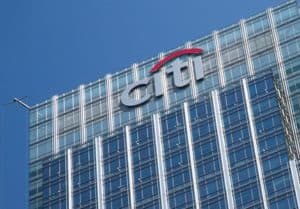 US investment bank Citi has promoted a 20-year veteran as head of markets and securities services (MSS) for its business in Spain and Portugal, according to an internal memo seen by The TRADE.
Miguel Gabian will oversee and coordinate the MSS division in both countries in his new role, delivering the full product suite to Citi's various client segments.
He will also lead the senior client and regulatory relationships in partnership with trading, structuring, research and other teams to drive collaboration across the markets business.
Gabian currently heads up corporate sales and solutions for Spain and Portugal at Citi, having first joined the bank in 1997 from JP Morgan where he was formerly a trader in Spanish government and corporate bonds.
"Miguel's appointment is a great example of our talent and succession planning in action, a joint investment to ready internal talent for their next career development opportunity," said the memo, authored by Leo Arduini, EMEA head of markets and securities services, Conor Davis, EMEA head of investor sales, and Flavio Figueiredo, global head of rates and currencies corporate sales.
The appointment marks the latest within the MSS division at Citi, after the bank named Fabio Lisanti western Europe markets head, excluding the UK, in a newly-created role to adapt to the UK's departure from the European Union.
MSS has also undergone a restructure in recent months, after Citi moved in July to merge its equities, prime brokerage and securities services units into a single division. The equities and securities services (ESS) business is jointly led by Dan Keegan, head of equities, and Okan Pekin, global head of prime, futures and securities services.
The unit was previously also led by Murray Roos, co-head of equities, alongside Keegan and Pekin, but Citi confirmed in January that Roos had decided to leave after five years. He was named as the new group director of capital markets with the London Stock Exchange Group shortly after.