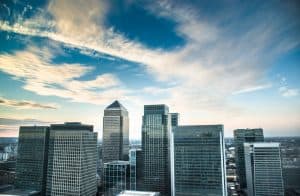 UK investment firms Jupiter Fund Management and Merian Global Investors have confirmed plans to merge to form a £65 billion active asset management institution, in the latest round of buy-side consolidation.
Jupiter said in a statement that it has moved to acquire the entire used share capital of Merian for £370 million, with the combined group to operate under the Jupiter brand once the business has been fully integrated.  
"This is an exciting acquisition that enhances our position as a leading UK asset manager, provides increased scale and diversification into attractive product areas, and creates stronger future growth prospects for the business," said Andrew Formica, CEO of Jupiter. "It is also consistent with our strategic priorities, adding strong investment talent with a similar culture and investment philosophy."
The deal marks the first major acquisition for Jupiter under Formica's leadership, after he was appointed CEO of the fund manager early last year. Merian has just over £22 billion of assets under management and underwent a rebrand in 2018 to drop the Old Mutual Global Investors name following the sale of its single strategy asset management business to private equity firm to private equity firm TA Associates for £600 million.
Jupiter added that Merian will bolster its position in the UK as a leading active asset manager and diversify its funds, which have struggled with outflows in recent years. It will also provide Jupiter with assets under management in other regions such as the Middle East and Asia Pacific.
"With this acquisition, our business will benefit from an increased capacity to attract, develop and retain high quality talent, backed by further investment in our platform and technology," Formica added. "In turn, we will be able to offer a wider choice of strongly performing active investment strategies to our clients, while shareholders will benefit from a highly earnings accretive deal delivered through substantial cost synergies."
The proposed merger between Jupiter and Merian, which is subject to various approvals, is the latest case of consolidation in active asset management as investment firms grapple with increasing costs of operation amid falling fees and margin pressures.
Just last month, Amundi beat European rivals BlackRock and Candriam in its bid to acquire the €21.8 billion asset management business of Spain's Banco Sabadell. Banco Sabadell confirmed that Amundi will fully acquire Sabadell Asset Management for €430 million cash.