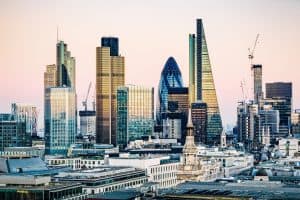 Jupiter Fund Management has said that its chief executive officer, Maarten Slendebroek, will step down from his role in March as the firm looks to accelerate changes in its leadership. 
The investment company has appointed the former co-CEO of Janus Henderson, Andrew Formica, as its new CEO although Slendebroek has agreed to remain with the firm until May to ensure a smooth transition.
Jupiter added that it had envisioned any transition in CEO would likely occur over the next couple of years and it had identified Formica as a potential successor. Formica resigned as CEO of Janus Henderson in August last year as the asset management group decided to drop its co-CEO structure. Due to Formica's availability, Jupiter said that it decided to accelerate its succession plans. 
"[Slendebroek] was the driving force behind our successful diversification strategy which has taken this firm to a new level, growing substantially from a predominantly UK-focused equities business to one that is today broadly diversified by asset class, geography and channel," said Liz Airey, chairman of Jupiter. "He is handing over the business in very good shape and will leave in due course with our very best wishes."
Slendebroek has led Jupiter as its CEO since 2014, but over the past year the firm has struggled with significant outflows and rising costs. Prior to his appointment as co-CEO of Janus Henderson, Formica was chief executive of Henderson Group until the company merged with Janus Capital in May 2017.
"Jupiter is a tremendous firm and I have been very impressed by its talented people and distinct investment culture," Formica commented. "I am excited by the firm's successful diversification strategy and look forward to helping it develop its increasingly global franchise. Jupiter's relentless focus on delivering value to clients through genuinely active investing means it is well positioned to succeed in an evolving industry."