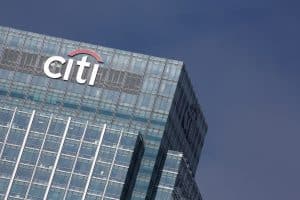 US investment bank Citi has confirmed the appointment of a new markets head for central and eastern Europe, as it looks to drive growth in its markets and securities services (MSS) business division.
Richard Aby has been named Central & Eastern Europe, Middle East and Africa (CEEMEA) markets head at Citi, according to an internal memo seen by The TRADE. Citi created the role to expand connectivity and client alignment as the bank seeks to capture business opportunities.
Aby has been tasked with overseeing and deploying a fully integrated MSS business strategy across the CEEMEA region. He will develop a holistic client management and origination strategy, as well as support the distribution of CEEMEA originated assets and products to Citi's global investor clients.
Having joined Citi in 2008 to develop its investor sales franchise in Sub-Saharan Africa, Aby was appointed CEEMEA head of investor sales in 2016. He has also previously worked at Goldman Sachs in investment banking for debt capital markets and structure finance in Europe.
Leo Arduini, head of markets for EMEA at Citi, said in the memo that Citi will also be hiring a chief operating officer for CEEMEA to support the regional strategy and oversee risks emerging from the bank's local activities.
Aby's appointment marks the latest within the MSS division at Citi, after the bank named Fabio Lisanti western Europe markets head – excluding the UK, in another newly-created role to adapt to the UK's departure from the European Union. Miguel Gabian was also appointed head of MSS for Spain and Portugal in February.
The MSS division at Citi has undergone a restructure in recent months, after the institution moved in July to merge its equities, prime brokerage and securities services units into a single division. The equities and securities services (ESS) business is jointly led by Dan Keegan, head of equities, and Okan Pekin, global head of prime, futures and securities services.