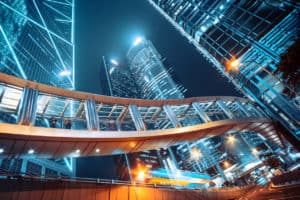 Hong Kong-based equity broker KGI Asia is set to deploy the multi-asset order management system (OMS) from electronic trading technology provider Itiviti.
Itiviti confirmed it will supply KGI Asia with the new trading stack for both high- and low- touch trading capabilities.
The vendor added that the OMS will allow KGI Asia to trade global markets, with execution services on regional and international markets, and will automate its trading operations for care and direct market access client flows.
"Implementing Itiviti's robust OMS solution represents a strategic move for us and we look forward to supporting new customer segments, from global clients seeking regional execution expertise, to local low-latency players seeking outstanding performance and speed from their brokers," said Trevor Lee, director of financial market services at KGI Asia.
"As a proven solution leveraging an efficient infrastructure, Itiviti offers the performance, speed, and functionality we were looking for and aligns perfectly with our business growth plans in the region."
The Itiviti platform will also provide KGI Asia access to a global community of buy- and sell-side firms through the NYFIX network. It will also ensure low-latency routing to execution venues and client onboarding.
"We are delighted to have KGI Asia selects Itiviti flagship OMS; with advanced trading tools and reliable technology, Itiviti's fully hosted platform will enable KGI Asia to trade seamlessly across global markets," Ofir Gefen, head of sales and revenue for EMEA and APAC at Itiviti. "We are looking forward to a long-lasting partnership with KGI and other firms in Asia, enabling them to seize opportunities faster."