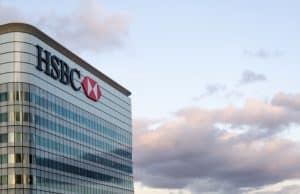 Citigroup veteran and chief lending officer Michael Roberts is set to depart the investment bank after 34 years, having been hired by HSBC to lead its US business.
Roberts has been appointed president and chief executive officer of HSBC in the US, replacing Patrick Burke who will retire from HSBC. The bank said it will confirm specific retirement and appointment dates in due course.
Burke has been CEO of HSBC in the US since November 2014, overseeing the firm's US operations which serve domestic and international clients across retail banking and wealth management, commercial banking, global private banking, and global markets. Burke first joined HSBC in 1989 as a deputy director of mergers and acquisitions.
"We are extremely grateful to Pat for his 30 years of highly professional service and in particular his leadership of HSBC USA. He has been instrumental in our US turnaround plan and the positive progress we've made. We wish him well for the future," said John Flint, group chief executive of HSBC.
Burke's replacement Roberts joins HSBC after 34 years with Citigroup where he was most recently chief lending officer. Roberts has held various senior roles at Citi during his tenure, including global head of corporate banking and capital management.
"We are delighted to welcome Michael to HSBC. Michael brings with him significant international, strategic and regulatory experience that will prove invaluable in leading the US business forward," Flint added.