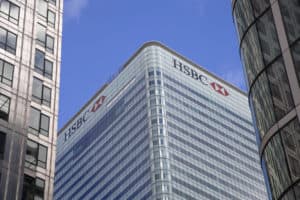 HSBC has expanded its index offering and rolled out an artificial intelligence powered rules-based multi-asset investment strategy for portfolio construction, known as AiMAX.
The investment bank developed the multi-asset index in collaboration with asset manager EquBot, using IBM Watson Discovery to retrieve and analyse data from traditional or non-traditional sources.
AiMAX offers portfolio construction across 15 asset classes spanning five investable asset types including, equities, bonds, emerging markets, real assets, and inflation assets, as well as a cash index. 
"This is a new approach to multi-asset investing that combines cutting edge AI techniques and a time-tested diversification strategy to balance risk and return," said David Odenath, head of quantitative investment solutions for the Americas at HSBC global banking and markets.
"By using AI and big data to improve the accuracy of our capital markets assumptions, we are able to deliver a next generation asset allocation strategy to our clients."
AiMAX expands on HSBC's index suite after it launched AI-powered equity index AiPEX also in partnership with IBM Watson and EquBot. The rules-based index tracks 1,000 of the largest publicly traded companies in the US and selects firms that are most likely to see their stock prices grow. 
HSBC said retirement savings products specialist Athene USA has become one of the first participants to offer the AiMAX and AiPEX in its suite of fixed indexed annuities.
"HSBC has been a great partner in developing customised equity indexes for our annuities, which Athene clients can rely on to provide retirement solutions that are an important part of a total financial plan," said Grant Kvalheim, CEO and president of Athene USA.
The investment bank has been heavily investing in AI technology, most recently launching a pricing chat-bot that uses artificial intelligence to give clients instant pricing and analytics for FX options in February.