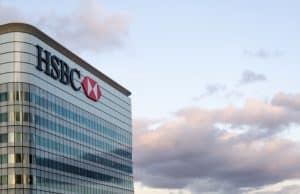 HSBC has launched an interactive analytics portal within its single dealer platform that aims to help traders monitor the execution performance of FX algorithms in-flight.   
Known as eRisk Analytics, the portal was designed amid increasing complexity and fragmentation of FX markets. It will offer various key metrics to clients, including volatility, volume, market depth, spread and news events across deliverable, frontier and NDF currency pairs within the Evolve trading platform.
The investment bank said clients can observe algo performance on an absolute level in terms of price and fill, but also against industry benchmarks in real-time for more transparency around execution needs.
"We are excited to announce the launch of the eRisk Analytics portal within Evolve, HSBCs single dealer platform. This provides clients with an increased level of transparency around their execution needs," said Richard Bibbey, global head of FX at HSBC.
"Our clients have guided us on their requirements for a dynamic interactive tool that will help frame their execution. Client collaboration remains at the forefront of our innovation strategy and will continue to help us navigate through the next stage of the digitalisation journey."
HSBC added that it has adapted its technology to cover all requirements and ensure clients can access the portal regardless of location or their execution platform.
Earlier this year, HSBC rolled out an analytics tool for FX hedging strategies for investors. Known as FX HEAT, the tool provides asset managers with automated access to analytics reports that offer an overview of performance divergence contributors between currency hedged and non-currency hedged investment returns, including market-driven and operational factors.