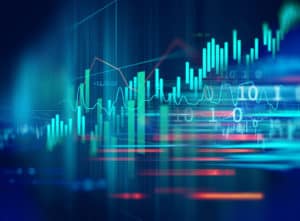 CLS's working group of 12 global banks is participating in a pilot to evaluate potential payment-versus-payment (PvP) solutions for currencies that are not currently eligible for CLSSettlement.
Trade data from each participating settlement member is being used in the pilot to better inform the overall design of the optimal solution.
The need for greater PvP adoption has been acknowledged in recent public policy proposals including building block 9, "Facilitating increased adoption of PvP", and related action items in the Financial Stability Board's Cross Border Payments Roadmap.
An updated version of the FX Global Code has been published recently by The Global Foreign Exchange Committee which includes changes to the settlement risk principles, including increased emphasis on the use of PvP mechanisms where available.
The latest version also provides detailed guidance on the management of settlement risk where PvP settlement is not used.
CLS's working group of settlement members was established late last year in response to input from market participants and various public policy initiatives to encourage PvP adoption.
Though not listed, the banks appear to include Bank of America, BNP Paribas, Citi, Deutsche Bank, JP Morgan, NatWest and UBS.
"CLS is uniquely placed at the center of the FX industry to work in partnership with the public and private sector to develop a PvP solution that will address settlement risk for currencies that are not currently eligible for CLSSettlement. CLSNet – our bilateral payment netting calculation service – is already open for approximately 120 currencies, reducing risk and delivering efficient, automated and standardised post-trade netting calculation and processing services for banks, asset managers and corporates across the globe," said Marc Bayle de Jessé, CEO of CLS.
"We are now working with the market to evolve the service to further mitigate settlement risk and unlock liquidity. The support we have received from our settlement members through their participation in the working group and pilot is a vote of confidence in CLS's ability to solve this industry challenge by creating a PvP solution for currencies not supported by CLSSettlement."
In July this year, CLS completed a significant replatforming of its post-trade settlement technology infrastructure. The project, named Convergence, is the largest technology change initiative that CLS has undertaken since the launch of CLSSettlement in 2002.
As part of the implementation of Covergence, CLS migrated CLSSettlement onto its Unified Services Platform (USP), where it will optimise the revamped technology platform to provide enhanced FX settlement services for custodians, clearing banks and investment firms.
As part of the programme, CLS has implemented advanced technologies to optimise its post-trade solutions, allow more control of change delivery for its settlement solutions, and provide a single platform to support CLSSettlement, CLSClearedFX and CLSNow.