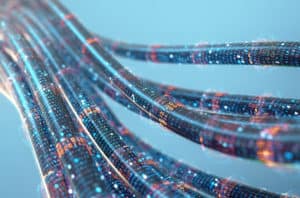 Hong Kong-based Huatai Financial has deployed a connectivity service from Itiviti to bolster its ability to issue and trade global depository receipts (GDRs) via the Shanghai-London Stock Connect initiative.
The partnership expands Huatai Financial's global footprint and will help provide its clients with financing and investing services. Itiviti's platform offers multi-protocol and low-latency connectivity, with administration and monitoring tools. It also allows Huatai to connect to the London Stock Exchange to trade the Stock Connect.
 Huatai became the first GDR issuer to use the Shanghai-London Stock Connect, which launched to encourage cross-border investment between the UK and China. Under the scheme, Shanghai-listed companies can apply to be admitted to trading on a new segment of the LSE main market, and companies which are listed in the UK can apply for submission to trading on the Shanghai Stock Exchange.
"We congratulate Huatai Financial as the first issuer using the Shanghai-London Stock Connect to tap this new market potential," said Ofir Gefen, head of APAC at Itiviti. "Itiviti's product flexibility and highly skilled Asia team has allowed such a quick turnaround to meet customer needs. While others retrench, we continue to invest in building a world-class franchise in APAC and here is the proof."
Huatai Financial was also among the first brokers to execute a trade on the LSE's recently launched Global Equity Segment (GES). The cross-border initiative, which aims to leverage London's time zone as a global bridge between Asia and the Americas, allows institutional and retail investors to trade and settle certain international securities, including US blue chip stocks and US-listed Asia ADRs, during London's trading hours.

"The successful deployment of this ambitious project laid a solid foundation for our group's internationalisation plan. Huatai Financial's IT strategy is to form long-term partnerships with leading technology providers like Itiviti, together with our group's strong R&D capability, to improve our time-to-market for new services enablement with advanced technology stack," Ryan Zhang, head of IT at Huatai Financial, added.