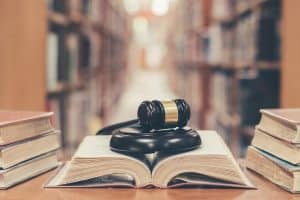 ICE Benchmark Association (IBA) has launched its ICE Term SONIA Reference Rates (ICE TSRR) for use in financial instruments, a key step as firms look to transition to the alternative benchmark.
The ICE TSRRs measures average expected SONIA rates over one month, three months, and six-month tenor periods daily.
Calculated via a waterfall methodology, the reference rates use tradeable bid and offer prices and volumes for eligible SONIA-linked overnight interest rate swaps on the central limit order books of interdealer brokers BGC, TP ICAP, and Tradition's Trad-X.
If the venues do not provide eligible input data for the first level of the waterfall calculation, the second level uses dealer-to-client prices and volumes for eligible SONIA-linked interest rate swaps to calculate a rate. If there remains insufficient data the ICE TSRR is determined using SONIA-linked futures data at the third level.
"The launch of ICE Term SONIA Reference Rates as a benchmark is another important step in supporting financial markets in benchmark transition," said Tim Bowler, president of ICE Benchmark Administration.
"These new rates should help the many businesses, borrowers, and lenders who have sought a forward-looking term SONIA benchmark to provide certainty when calculating their interest expenses and other contractual payments in advance."
ICE launched the initial beta version of the rates in July last year for testing purposes in line with the UK working group on sterling risk-free reference rates (RFRWG).
The exchange confirmed in October that it had started publishing the daily indicative GBP SONIA ICE Swap Rate beta settings with tenors ranging from one to 30 years to gather feedback from market participants and encourage users to evaluate the rates.
IBA has been consulting with the industry on ceasing publication of all Sterling LIBOR settings at the end of 2021, leaving just one year for firms to remove their remaining reliance on these benchmarks.
The Bank of England and the UK Financial Conduct Authority (FCA) have also set out clear expectations for regulated firms to end their use of LIBOR in all new business and in legacy derivatives contracts.
Last week, Refinitiv confirmed its plans to launch a Term SONIA benchmark following a run of a prototype that has also been ongoing since July last year.