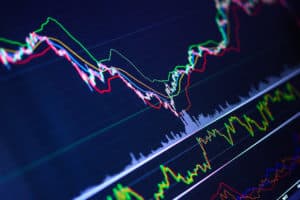 IEX Group's chief financial officer has left the US equity exchange operator after five years to join Tradeweb as its financial chief.
Sara Furber will join the fixed income electronic trading platform in September, succeeding Robert Warshaw who is leaving the company following a transition period after 12 years in his role, Tradeweb confirmed.
Prior to joining IEX Group in 2016, Furber was chief operating officer at Morgan Stanley's long-only investment management division for two years and wealth management division for four years. 
She also previously worked at Bank of America Merrill Lynch across several roles including head of its investor relations, head of capital allocations and vice president of global media investment banking.
"Tradeweb is a growth company at the intersection of finance and technology, and Sara is uniquely suited to lead our finance team and help Tradeweb navigate its next phase of growth and development," said Lee Olesky, chief executive officer at Tradeweb, who Furber will report directly to.
"I would like to thank Bob Warshaw for his many important contributions to Tradeweb since joining us in 2009, and especially for his vital role in Tradeweb's 2019 IPO and our early days as a public company." 
US exchange group IEX confirmed that Craig Resnick will replace Furber as chief financial officer, reporting directly to its chief executive officer Brad Katsuyama.
Resnick joined IEX Group in 2019 as head of finance after nearly seven years at Gerson Lehrman Group most recently as senior vice president of finance and treasurer and for five years as assistant controller at Liquidnet.
"Since Craig joined us in 2019 as head of finance, he has displayed a deep commitment to IEX and its mission, has built a world-class team, and has proven to be an exceptional leader," said Katsuyama.