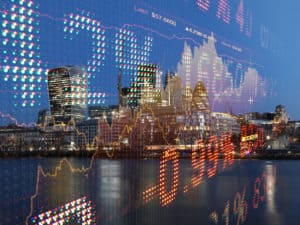 Fixed income data platform, Neptune Networks, has appointed an electronic markets specialist with nearly two decades of experience as its chief technology officer.
Gavin Collins joins Neptune Networks as technology chief after most recently serving as fixed income, currencies and commodities (FICC) product manager for sales technology, CRM and digital transformation at UBS for six years.
Prior to joining the Swiss investment bank, Collins was head of FX electronic product development at BNP Paribas for nearly two years and as electronic markets product manager at Deutsche Bank for three years. 
Previously in his career he also served in various electronic markets roles across asset classes at Citi and NatWest. 
"I'm thrilled to start as CTO at Neptune Networks Ltd. to help our clients find the largest and most reliable bond pricing data in the market said Collins in an update on social media. "I'm hugely grateful to everyone at UBS for all the learning and fun in digital transformation and excited to see where you go!"
His appointment follows a series of senior moves at the bond axe specialist after it appointed former broker from BGC Partners, Ashley Armanno, to expand its US sell-side client base in February and appointed its head of sales, Byron Cooper-Fogarty, as interim chief executive in January. 
The fixed income data platform also raised $15 million in a funding round last year from existing investors Bank of America, Barclays, BNP Paribas, Citi, Credit Suisse, Deutsche Bank, Morgan Stanley, UBS, Goldman Sachs, JP Morgan aimed at expanding its US coverage.