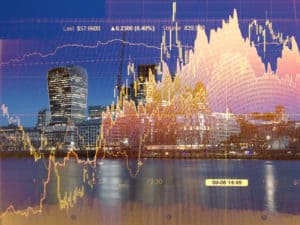 IEX Group had set out plans to introduce fees for its members to access its real-time market data, with the new structure due to be implemented on 3 January next year.
Members will now be charged via a data subscriber agreement for IEX's real-time depth-of-book (DEEP) feed for which members will have to pay $2,500 a month, and its real-time top-of-book (TOPS) and distribution feeds, both of which consumers will be charged $500 a month for.
As of 3 January, only participants who want to access IEX's delayed DEEP and TOPS feeds – which are remaining free following the changes – will not have to enter into a data subscriber agreement.
"IEX is not relying on an argument that the fees proposed in this filing are justified based on market competition," the exchange said in its request to the Securities and Exchange Commission (SEC). "Instead, IEX believes the proposed fees are fair and reasonable as a form of cost recovery plus the possibility of a reasonable return for IEX's aggregate costs of offering IEX Data to its Data Subscribers."
The exchange has overhauled its data subscriber and data recipient agreements in favour of one agreement only required by firms that subscribe to real-time IEX market data.
In its update, the exchange defined real-time data as data which is accessed, used, or distributed less than 15 milliseconds after it was made available by IEX.
The exchange has historically not charged its members anything for its market data – bar a $100 fee which it began charging its most active members for additional logical ports.
It has instead advocated fairer access for participants to exchange data that can sometimes only be available to those who can afford lofty fees.
Data accumulated on trading venues has been a key area of contention for the market participants for several years with many consumers of data arguing that the fees are too high.
In the US, incumbent competitors NYSE, Cboe and Nasdaq took legal action against the Securities and Exchange Commission (SEC) after it decided to force exchanges to expand access to their data feeds.
"IEX believes that exchanges, in setting fees of all types, should meet very high standards of transparency to demonstrate why each new fee or fee increase meets the Exchange Act requirements that fees be reasonable, equitably allocated, not unfairly discriminatory, and not create an undue burden on competition among members and markets," the exchange added, in its filing with the SEC.
"IEX believes this high standard is especially important when an exchange imposes fees for its own market data, because it believes each exchange has a natural monopoly over its own market data (specifically depth of book and direct access to top of book)."