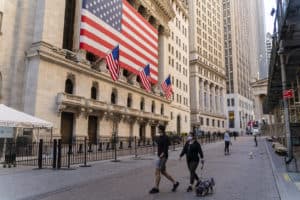 Recently launched US equities exchange MEMX has called its competitors' decision to take legal action against the Securities and Exchange Commission (SEC) over market data reforms "disappointing".
Nasdaq, Cboe, and New York Stock Exchange (NYSE) filed court petitions against the US regulator on 9 February following its decision to force exchanges to expand access to valuable data they provide via lucrative market data feeds.
"If we want to maintain the strength and resiliency of our capital markets, we need to embrace change and partner with our regulators on constructive solutions, instead of throwing up legal roadblocks aimed at bolstering competitive moats and preserving a two-tier system of market data," said Jonathan Kellner, MEMX chief executive officer.
The SEC confirmed its plans to expand the information available to investors in December, stating that real-time consolidated data feeds for the US equities market, also known as SIPs, must be expanded to include depth of book data.
The data was previously only available through proprietary direct data feeds sold for high fees by exchanges, which has led to significant debate from market participants in recent years that exchanges have monopolised the market.
"The rule is arbitrary, capricious and otherwise not in accordance with law and does not promote efficiency, competition and capital formation," said NYSE in its lawsuit.
The SEC said its market data reforms aim to bring more competition to the space and decrease escalating data costs for investors, after market participants argued the expensive data is crucial in meeting regulatory requirements.
"Today's rules are part of our larger initiative and ongoing efforts to modernise our equity market regulatory structure to address significant changes in our trading markets and better fit the needs of investors—both retail and institutional—and other market participants, including issuers," said Jay Clayton, SEC chairman in a December statement.
"These rules are designed to increase competition and transparency, which will improve data quality and data access for all market participants."
Incumbent exchanges have butted heads with the SEC several times over its plot to reform market data. In June, the exchanges won an appeal against a controversial ruling from 2018, when the SEC backtracked on a proposed increase in data fees, ruling that Nasdaq and NYSE had failed to justify the price hike.
NYSE and Nasdaq argued the SEC overstepped the mark by reversing its initial decision on the fee increase as attempts to overregulate the markets, to benefit large financial institutions.