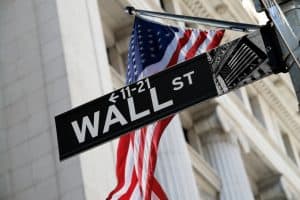 The US financial regulator has overturned its decision supporting an increase in market data fees at the New York Stock Exchange (NYSE) and Nasdaq.
In a regulatory filing, the Securities and Exchange Commission (SEC) ruled in favour of industry trade group Securities Industry and Financial Markets Association (SIFMA), which challenged the initial decision made in 2016.
The SEC said that NYSE and Nasdaq failed to meet their obligation to demonstrate that the challenged fees are fair and reasonable.
"This pragmatic ruling by the SEC indicates increasing recognition by policymakers that the fee structure for proprietary market data products is broken," SIFMA's managing director and associate general counsel, Melissa MacGregor, said about the decision.
"As noted in the unanimous decision, 'the exchanges fail to meet their burden to demonstrate that the fees are fair and reasonable and not unreasonably discriminatory' as required under current law. Today's decision should prompt further examination of policy reforms to ensure the efficiency of public market data feeds and fairness of fees."
The fee increases, which were imposed by NYSE in September 2010 and Nasdaq in November 2010, relate to depth-of-book market data. This includes valuable data on best bids and offers available on the exchanges, informing traders of the best way to place trades in large quantities available at the best bid and offer.
Doubts on the fairness and reasonableness of fees for such a market data service have been the subject of debate for more than a decade, with the SEC's landmark reversal on its decision to support a data fee hike now casting doubt on 400 other market data fee increases that have also been challenged by SIFMA.
In a joint statement on the unanimous decision by the SEC, commissioners Hester Peirce and Elad Roisman said that despite both voting in support of SIFMA's challenge, the ruling should not be considered as the regulator's final say on the market data debate.
"We believe the Commission's holding in this case should be read only as dispositive of the record presented — not as a conclusive statement about the market for the products in question or the market for depth-of-book data more broadly," they said.